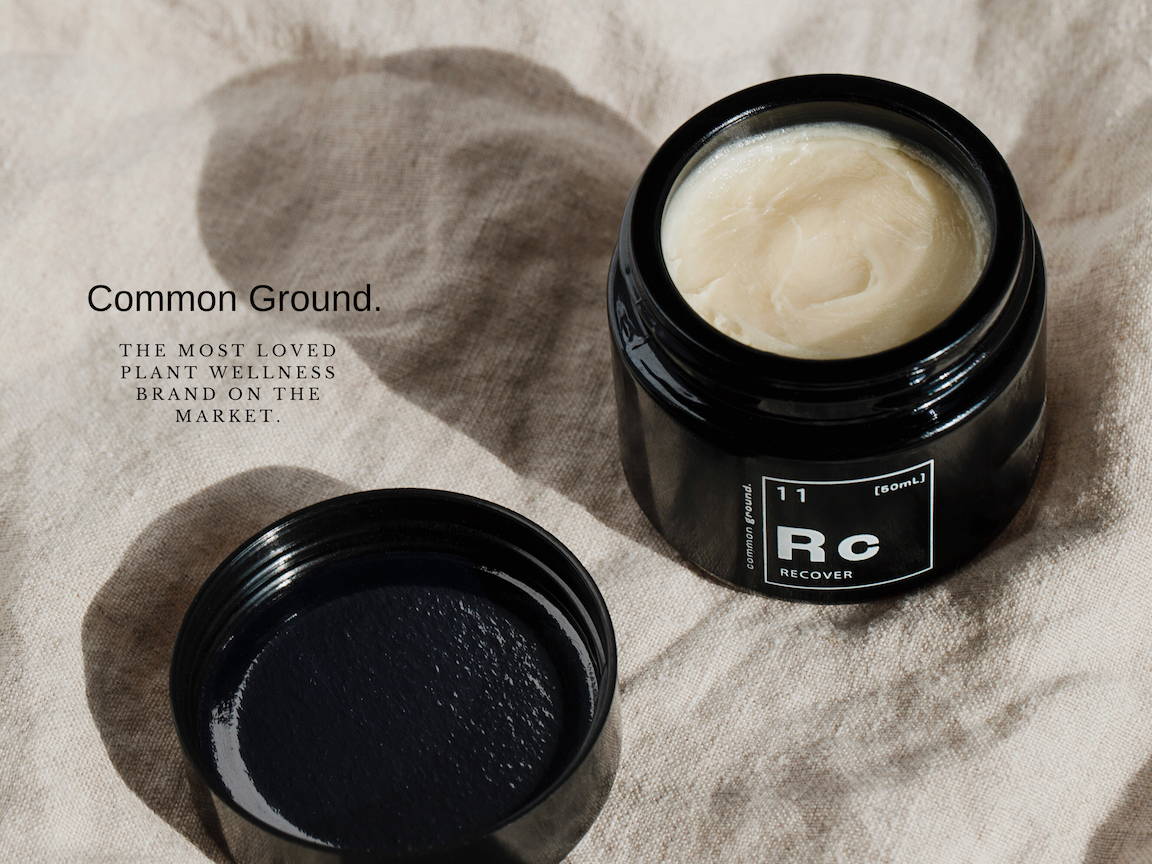 RECOVER Muscle Recovery Rub is an all natural, plant based muscle rub designed to target pain and inflammation in your muscles and joints. Massage into your neck and shoulders at the end of a long day and feel your tension melt away. Massage into knees and feet after an intense workout or even rub into arthritic hands. RECOVER is a Common Ground favorite because of how well it relieves the pain and tension that people are dealing with. Not to mention, the organic essential oils help it to work fast and smell incredible. Click below to shop other Common Ground products and add true plant based wellness to your home. 
Get 15% off your first order now!
ENTER YOUR EMAIL TO GET YOUR DISCOUNT CODE AND TO STAY IN-THE-KNOW ABOUT PLANT WELLNESS.
Formulated to bring Mother Earth to your home. 
Common Ground is dedicated to 
giving you the best plant wellness available.
Find Common Ground with Plant based wellness.
Subscribe to our newsletter.
©Common Ground Wellness 2019
These statements have not been evaluated by the FDA.
This products is not intended to diagnose treat, cure, or prevent any disease.