FROM THE BEGINNING 
The culmination of Science and Art is the heart of Common Ground. The hype around CBD products has opened up a new wave of CBD businesses fighting for market share willing to sell anything that will make them a buck. Common Ground is different.
Common Ground was founded in order to promote wellness through a deep knowledge of Cannabis and its interaction with other botanicals. Every day starts with a desire to create a product that is unparalleled in quality, efficacy and experience. 
Our formulations employ every advantage that mother nature gives us. Instead of bending and molding nature to fit our whim, our aim is to utilize plant medicine the way that nature intended. A unique combination of organically farmed and wild harvested plants and herbs are infused and extracted to create a unique and powerful wellness experience.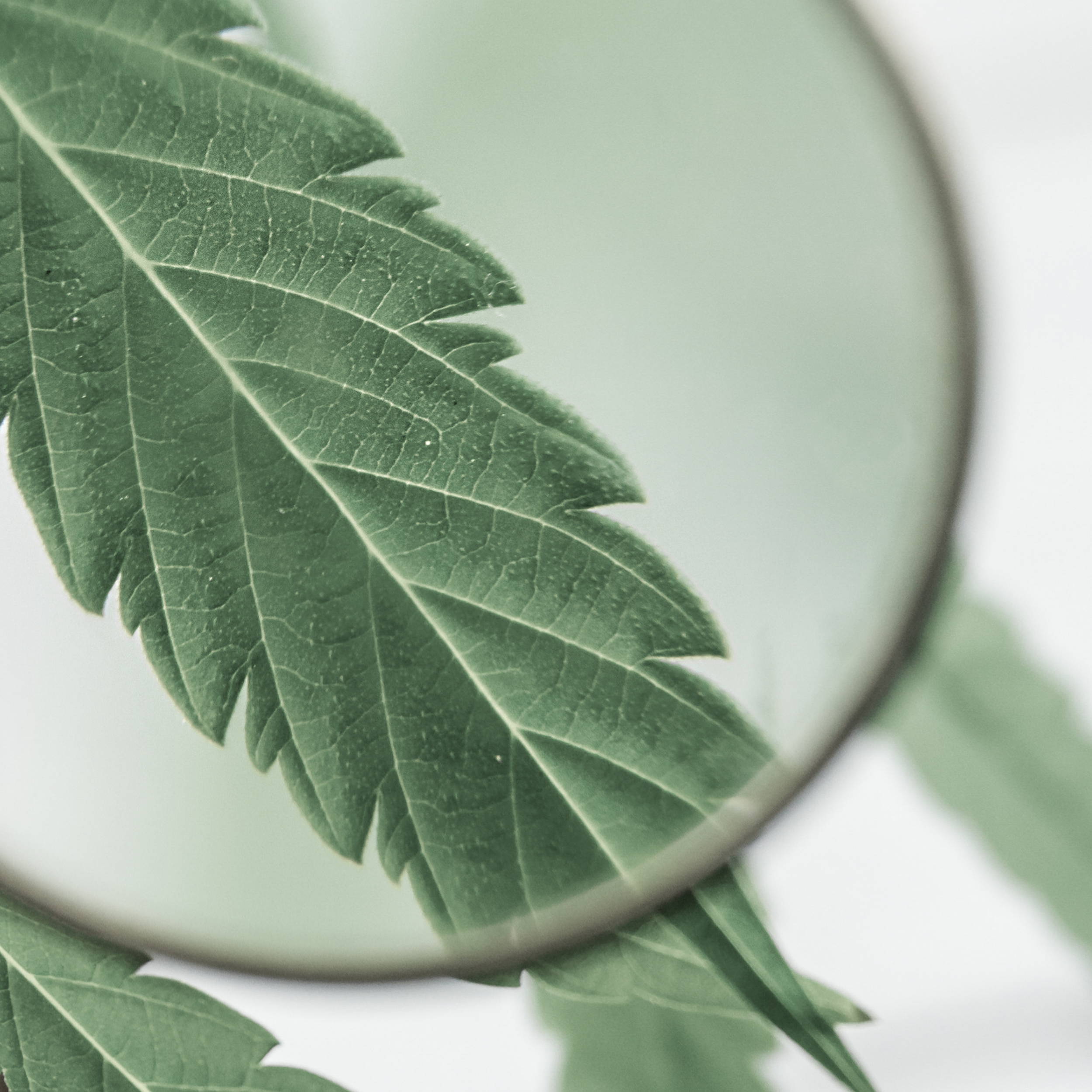 ---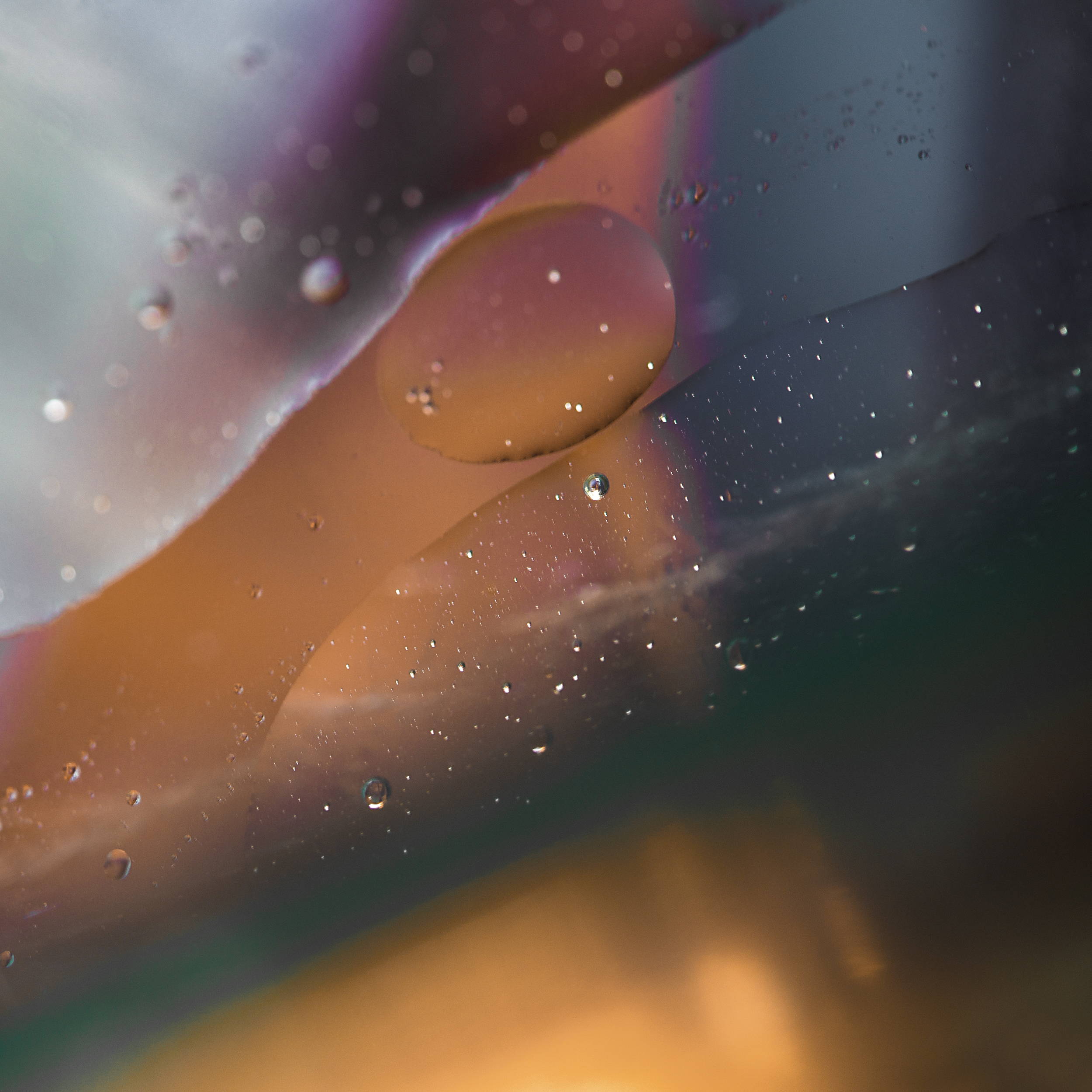 A NEW EXPERIENCE
While CBD is one of our primary ingredients, it is important to recognize that it is only a single piece of the puzzle. Premium ingredients, sourced from only 100% organic sources, are used to provide the building blocks that every herbal supplement should be built on. Across our entire line of products, we are proud to feature over 75 unique botanicals and not a single ingredient that is not plant based (except for water of course!).
By utilizing Full Spectrum Hemp Extract, our products provide the benefits that come from the whole array of cannabinoids, terpenes, essential fatty acids and vitamins that are extracted with the CBD. Our whole plant extracts are farmed right here on our farm where chemical pesticides and herbicides are never used.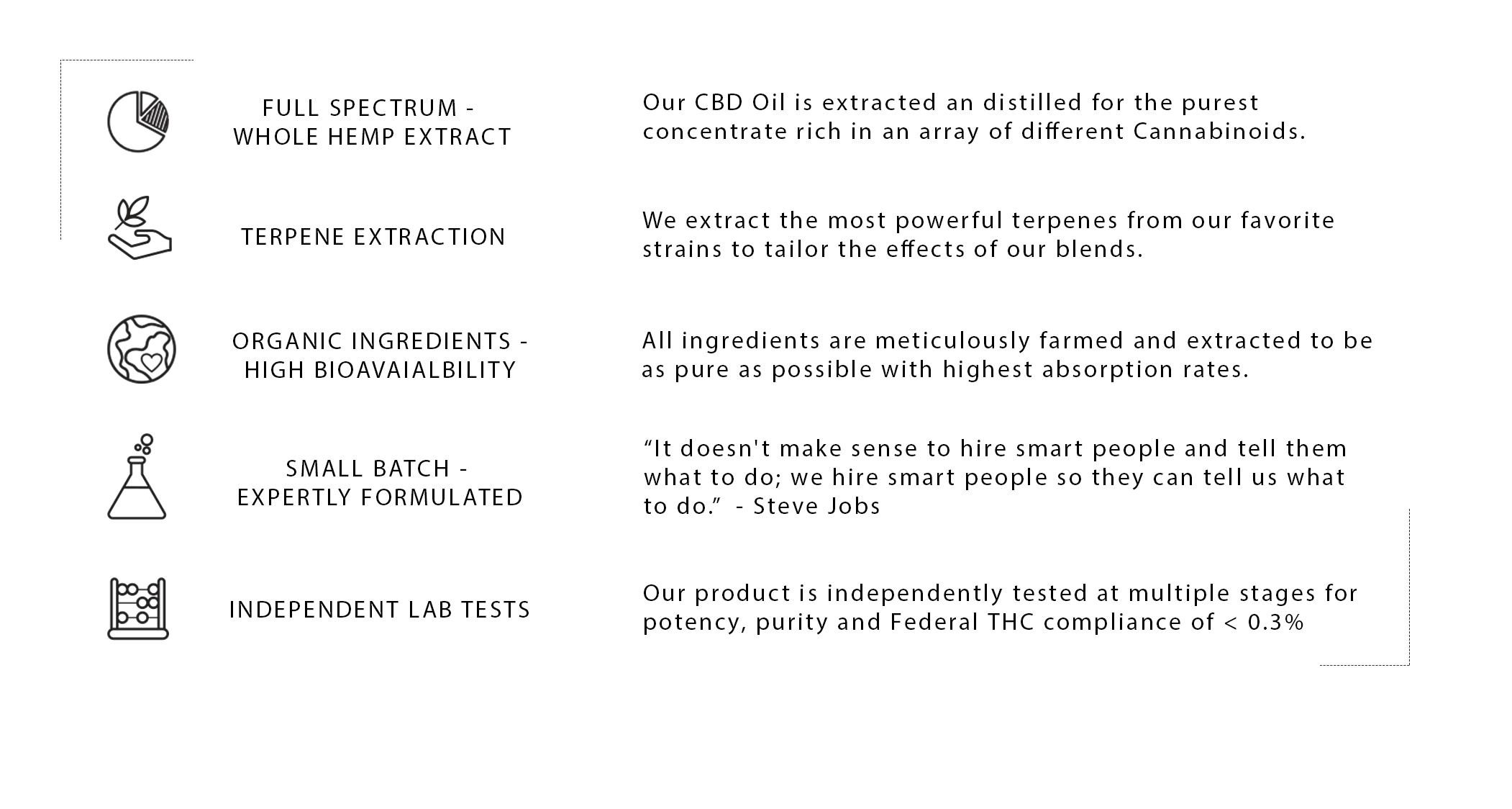 OUR CANNABIS 
While many brands source their CBD from China and other "less than reputable" manufacturers, every step of our CBD production - from farming to bottling - happens in-house at Common Ground's farm and lab. 
The process starts with proprietary strains of cannabis that we have cultivated over multiple seasons. Our High CBD Hemp Cultivars are specifically bred to have high concentration of a full spectrum of cannabinoids while suppressing THC production. The oil is CO2 extracted and then distilled through an advanced molecular distillation process which filters much of the chlorophyl, plant waxes and impurities while maintaining the integrity of the extract. 
Our distillate is then blended with our MCT carrier oil and terpene blends, bottled and delivered to your doorstep.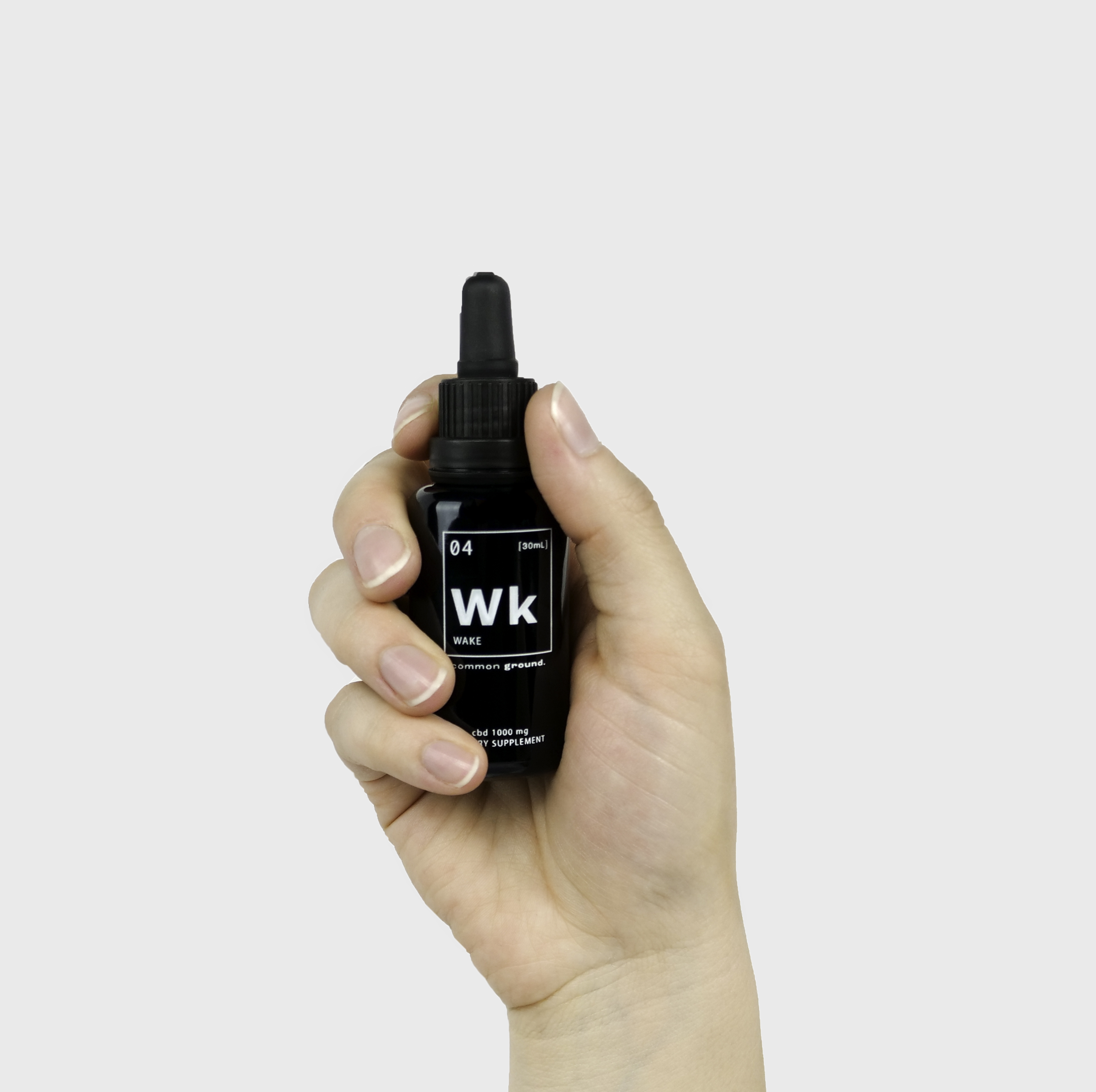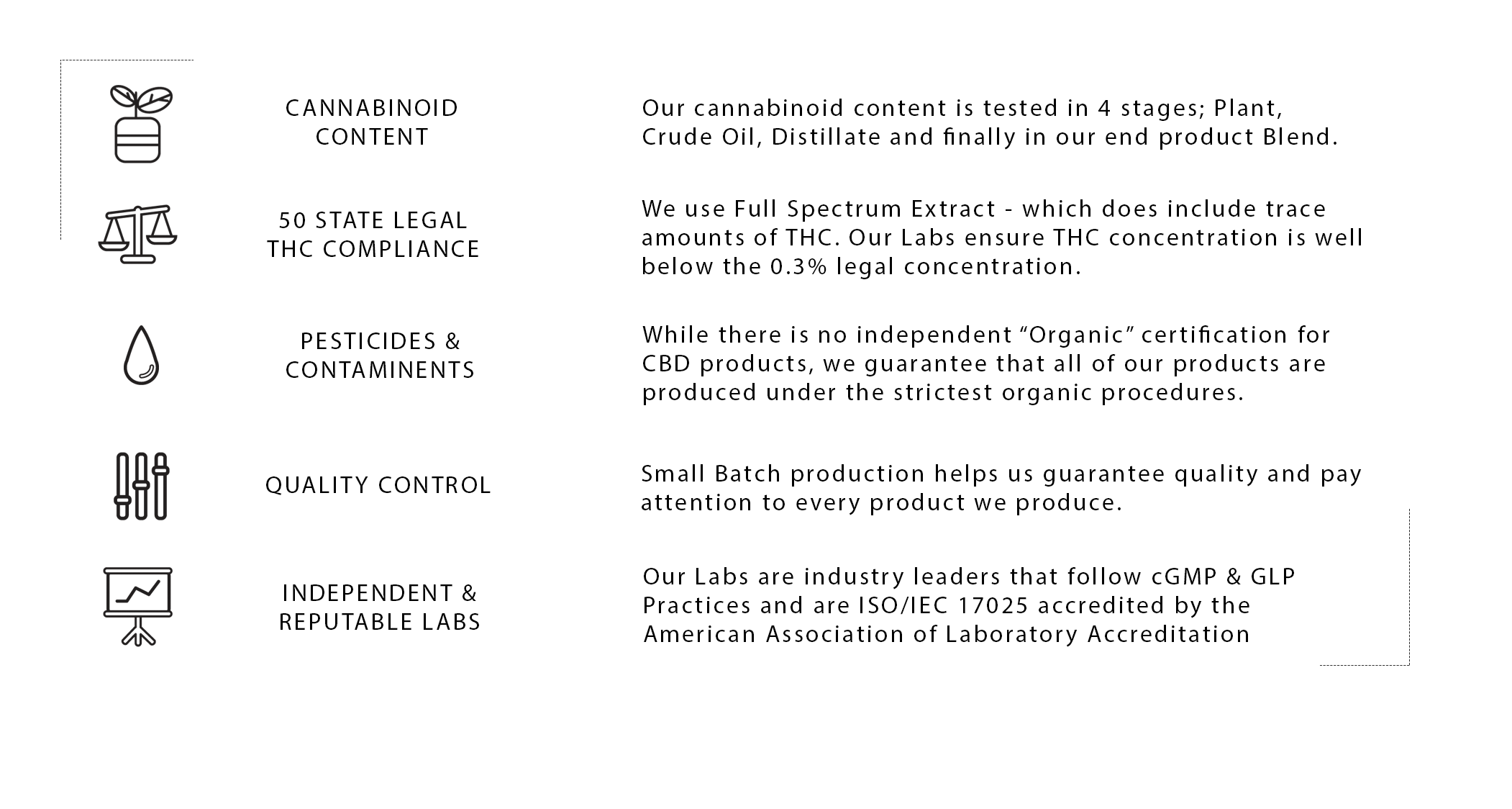 Like all good botanical products, our quality is built from the soil up. Our farming and extraction process is the key to our product's purity and potency. Organically farmed and harvested in-house, our hemp is grown using the strictest organic practices including sustainable drip irrigation, non-GMO plants and absolutely no toxic fertilizers or pesticides. Our state of the art farm and extraction facility has made it possible for us breed our own portfolio of proprietary genetics with a focus on minor cannabinoids like CBN, CBG and CBC. These unique strains of hemp allow us to formulate products that are single strain with cannabinoid profiles tailored to specific ailments. 
We believe that attention to detail, pursuit of perfection and unrelenting commitment to our customers is what makes successful relationships and ultimately a profitable business.