With so many CBD products on the market today, it's important to know exactly what you're getting when you pay for that pretty little bottle of CBD. Including what carrier oil is used in your product. Common Ground sublingual tinctures only use organic C8 MCT oil as the carrier and here's why:
1. Fast Absorption Rates
2. Fast Breakdown
3. Easy on the Stomach
4. Taste
CBD and MCT Oil go together like peanut butter and jelly. Really. Let's dive into why.
MCT has a shorter chain than other triglycerides which means that the body will absorb the MCT - and in turn, the CBD - much faster than many carrier oils. Olive oil, avocado oil, and even hemp seed oil have much slower absorption rates than MCT. And when you need your CBD to help with pain relief, sleep problems, and stress, you want it to absorb into your blood stream as fast as possible!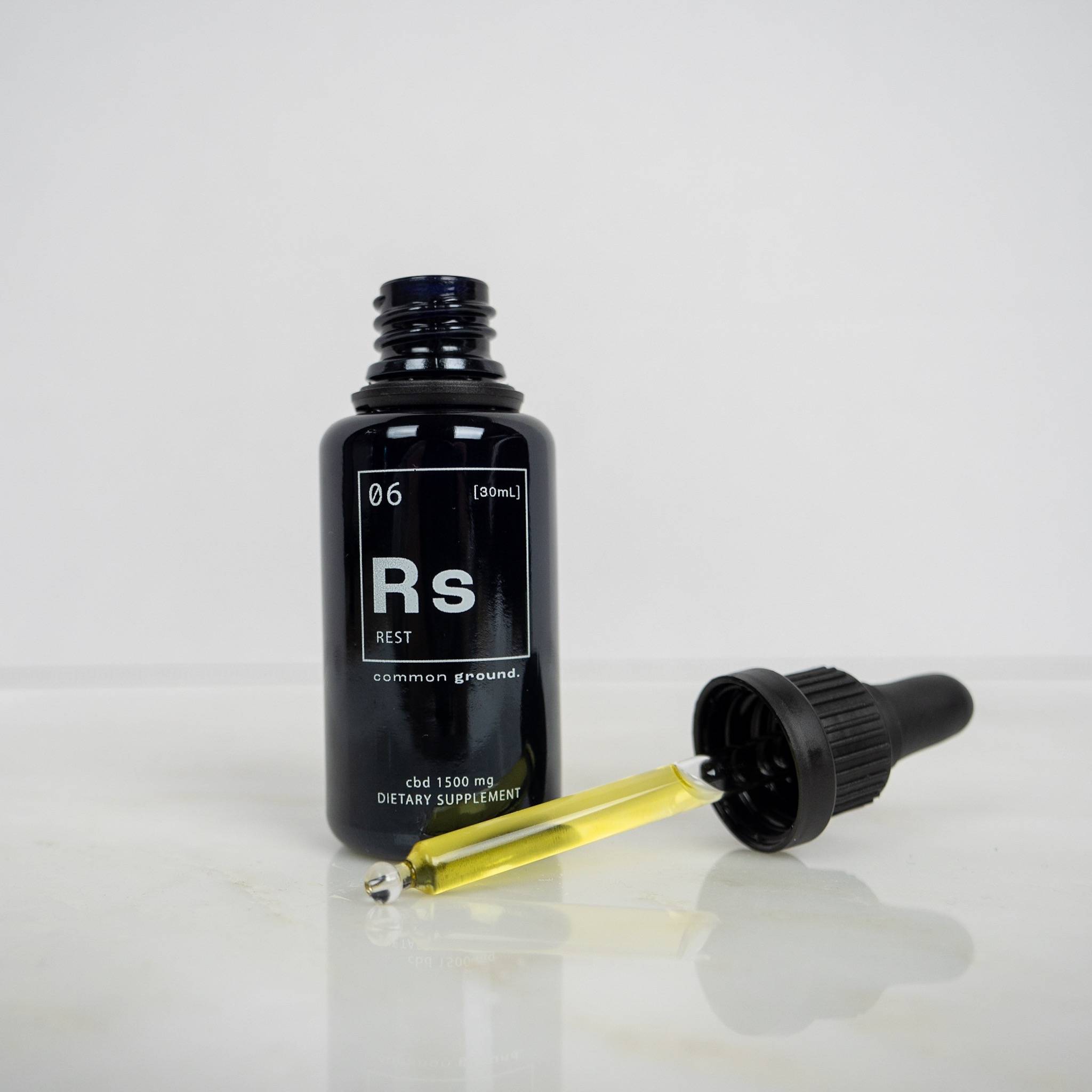 With fast absorption comes fast breakdown. MCT oil is a fantastic carrier for CBD because it will breakdown quickly in your body and be used as energy rather than be stored as fat in your body. With a daily supplement that you are taking on a consistent basis, storing fat is not ideal. Longer chain fatty acids like olive oil, avocado oil, hemp seed oil, and sunflower oil will breakdown much slower and your body is more likely to store those as fats rather than use it as energy.
With the boom in CBD products, we have also seen a boom in consumer response to different products. One response we heard over and over was that grape seed oil and canola oil were hurting people's stomachs. That is the last thing you want from your CBD oil. MCT - because of the fast breakdown and fast absorption, will be smooth going down and easy on your stomach.
We tried so many products before we started Common Ground and we came to a very strong conclusion: we wanted to elevate the taste of CBD oil so that it can be accessible to everyone. After trying tinctures that use olive oil, grape seed oil, and even hemp seed oil, we knew that MCT was the absolute best carrier oil to use. Most oils are thick and hard to get down, sometimes even adding an unpleasant aftertaste. MCT oil is light, smooth, and elevates the taste of CBD so that everyone can use it.
Now you know why CBD and MCT are the best combination when it comes to sublingual tinctures! If you learned something new, feel free to comment below and share with your friends. And when you're ready, check out our catalogue of tinctures that use all natural, organic C8 MCT oil as the carrier :)