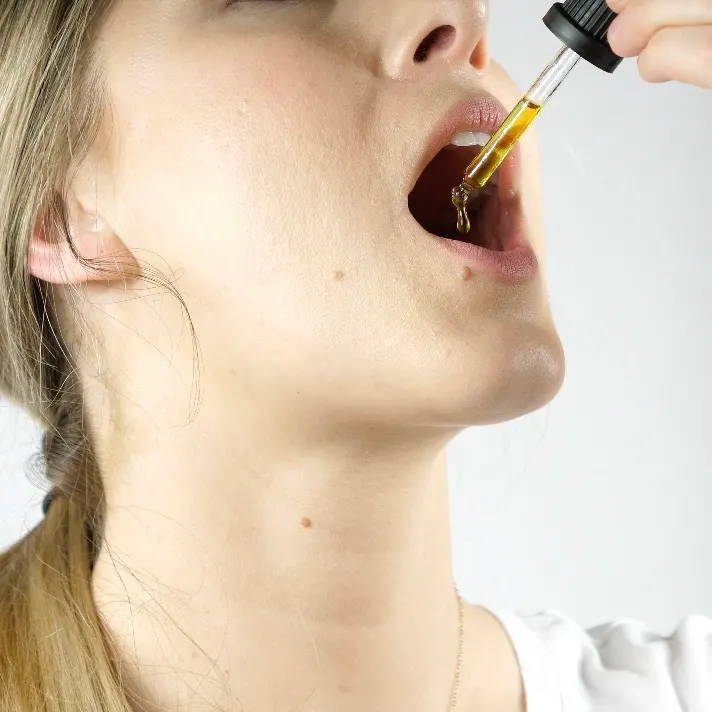 If you are here you either received your package or you're impatiently waiting for your package to arrive. What better way to use your time than to figure out how to use your new Common Ground products!
BALANCE
The softgel capsules are pretty self explanatory. They are a 30mg dose of CBD - so if you are taking CBD consistently, you can either take them first thing in the morning, an hour before bed if using for sleep, or both. And if you are trying to ward of any pain or swelling or you are having an extra stressful day, take the capsules as needed throughout the day. Remember that CBD does not work immediately, especially in capsule form. It will take 1 hr or so for it to start benefiting your body. And remember that the best results come from consistency!
WAKE
Oils are the recommended way for your body to absorb CBD quickly. Although your body still won't process the CBD immediately, it will be much quicker than the capsules. Squeeze the top of the dropper and fill to your desired dose. A full 33mg dose is the full dropper. You can dose down from there as you start with CBD and figure out your perfect dose! More doesn't always mean better. Just play around and figure out what's right for your body. Drop that liquid gold under your tongue and keep it there for about 30 seconds. Did you know that under the tongue is one of the most absorbable parts of the body? This ensures fast absorption with the most benefit from the WAKE formula. Use regularly for the best results.
REST
Similar to WAKE. You will drop your desired dose under your tongue to rest for about 30 seconds. The only difference is that a full dropper of REST is 50mg of CBD. So feel free to dose down as you begin and figure out your perfect dose! Use an hour before bed for the best sleep results and with all oils, consistency is the best way to see results from CBD! Give REST at least a week to regulate your sleep system - especially if you have been on prescription sleep meds or if you have had years of chronic sleep problems.
FOCUS
Focus is a fan favorite for daytime CBD use! The organic peppermint is the perfect amount of invigoration to get the day going or for a pick-me-up in the afternoon. Drop your desired dose under the tongue for about 30 seconds and feel relief from pain and stress with added focus in about 20 minutes! A full dropper of FOCUS is 25mg of CBD.
RECOVER
RECOVER is beautiful because you can use it as much as your heart desires! Dig into your jar and grab a dollop of our silky muscle rub. For best results, massage into desired area for a minimum of five minutes. A little goes a long way but if you're like us, you'll want to use it all day every day! Combine with WAKE or REST for the ultimate CBD benefit.
FREEZE
Like RECOVER, feel free to use FREEZE whenever you have sore muscles, achy joints, or unneeded tension. A little goes a long way with this oil so dot the oil where you need it and massage into that spot. You will begin to feel that cooling relief within 5 minutes! At the base of the neck is the preferred use for FREEZE among the Common Ground team!
Bergamot and Rosewood Body Creme
Both of these cremes are perfect for anytime use, however, Bergamot is recommended for morning and daytime use and Rosewood is recommended for evening and nighttime use. The botanicals used to create Bergamot are invigorating, uplifting, and energizing while the botanicals used to create Rosewood are relaxing, calming, and soothing. Both cremes will target pain, tension, and inflammation while also soothing irritated skin. Throw in your bag and use whenever you need throughout the day!
Feel free to shoot us a message any time you have questions about your Common Ground products. We want you to love it as much as we do! So we are happy to help you get comfortable with your personal dosage and routine!